Black Friday is just a few weeks away. The reality is that it's never too soon to start mapping out your strategy so you can have your highest-performing Black Friday ever.
Seriously. November has been the highest-revenue month in my business for the past TWO YEARS!
I've heard people say they're not going to have a Black Friday sale because they don't like the "consumerism" behind it… WHAT??? Black Friday is the BIGGEST shopping weekend of the year and people wait to see what sales your business is going to have. People are literally waiting to buy from you!!!
If you're not selling in November, you're missing out. More money for me, I guess! 🤷‍♀️
So, I wanted to share a few ways that you can start planning for Black Friday RIGHT NOW.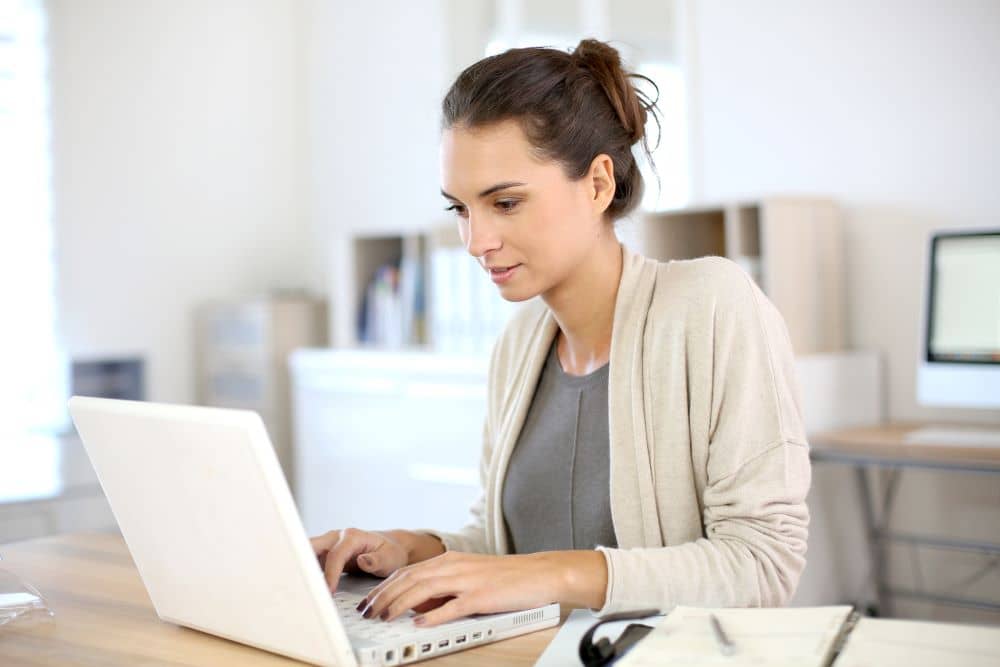 1. Create Something New (Or Pre-Sell It!)
Take advantage of the excitement around Black Friday by offering your audience something new. It could be a low dollar product, like a $27 eBook or starter guide, or a higher level course.
Offer a sweet deal for it that you will literally never offer again. Customers are looking for savings, so focus on the volume of what you can sell at a discounted price.
In 2019 I pre-sold my course Pin Practical Conversions the week before Black Friday and made over $30,000. I hadn't even finished the content for it yet, but I offered it at a Founders price and my audience was excited to sign up! I'm thinking about doing something similar this year – hint, hint. 😄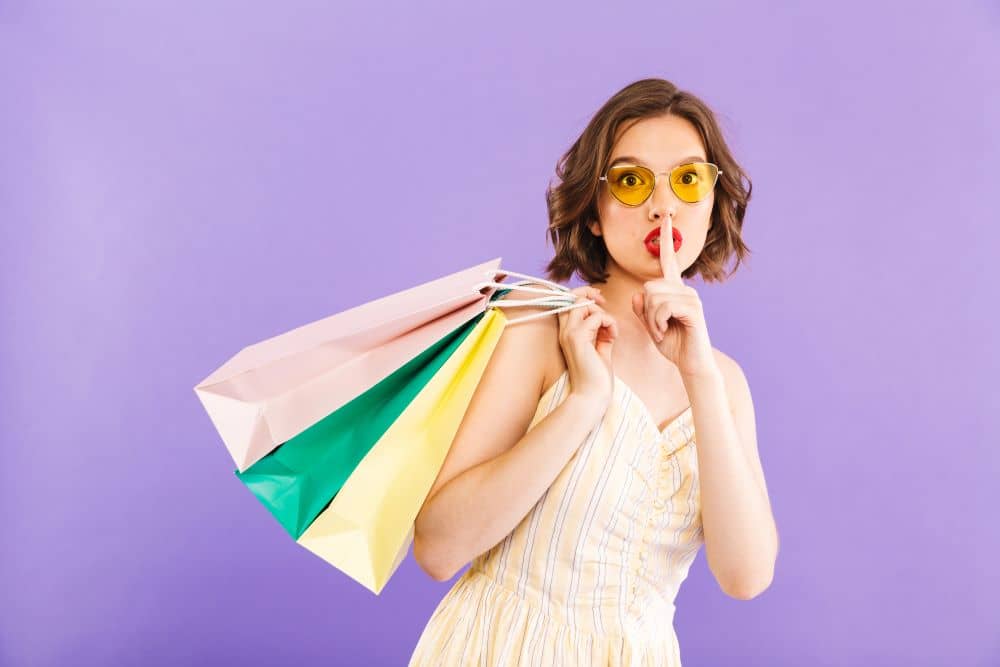 2. Map Out Your Black Friday Offers
Whether or not you create something new, now is the time to decide what you'll sell and how you'll discount it.
Store-wide discounts, product bundles, sweet bonuses, order bumps, tripwires… Think through your customer's journey and how you can make your sales an easy "Yes!" for your audience (and if you need help, check out my Practical Funnels Starter Kit).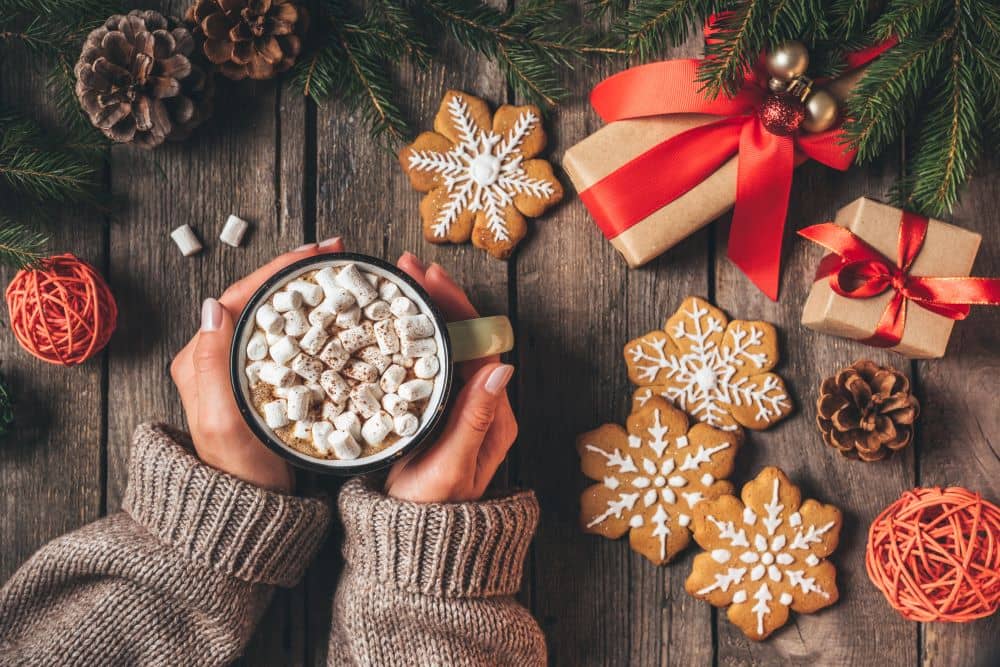 3. Grow Your Email List with a Holiday Challenge
This year people are looking forward to the holiday season more than ever as a mental escape from everything 2020 has thrown our way.
Think of how you can spin your content for the holidays and come up with a free challenge for your audience. They'll receive it by signing up for your email list, which gives you a bigger audience to sell to on Black Friday! For example…
Mom Bloggers: 12 Weeks of Holiday Activities for Kids
Food Bloggers: 12 Weeks of Holiday Recipes
Health Bloggers: Easy 3 Month Holiday Workout Challenge
Teachers: Weekly Holiday Writing Prompts for Students
B2B: 12 Weeks of Holiday Instagram Story Prompts, Email Marketing Prompts, Blog Post Ideas, etc!
To make this SUPER easy to put together, I have the template already created for you! It's part of my brand new Ultimate Black Friday Prep Pack.
This bundle of resource contains…
(1) Customizable holiday challenge opt-in Canva template
(11) Black Friday product offer Canva templates
(1) Black Friday Sales Planner to help you plan your revenue goals and track sales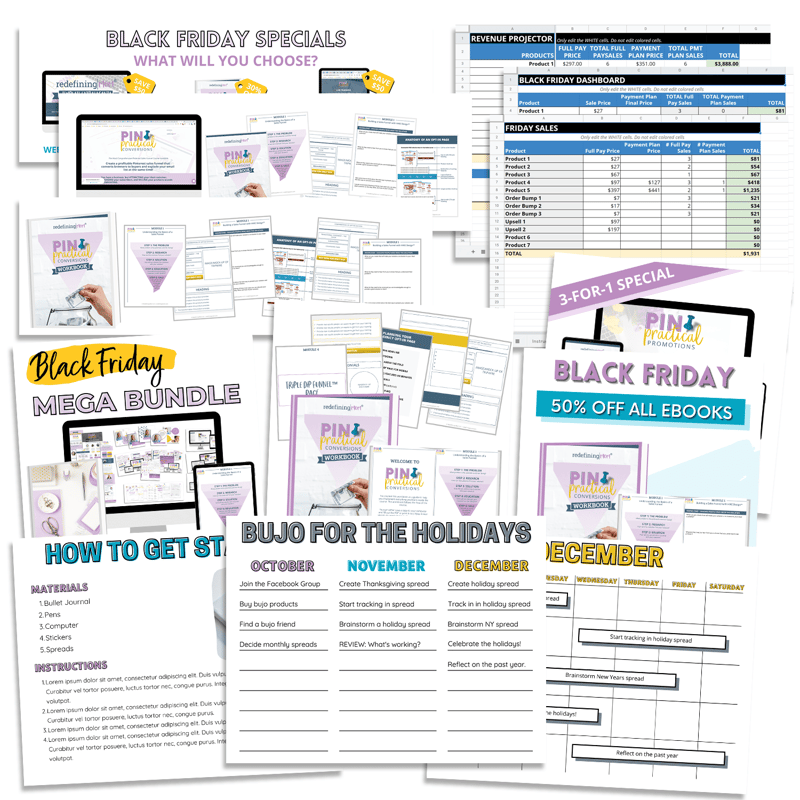 So, what are you waiting for?! You have no excuse to have an AMAZING Black Friday this year. Time to get to work! 👏